SKEDD – The new way to connect
Various technologies exist to join the PCB with the component or connector. The most established of these on the market are soldering technology and press-fit technology. For reversible contacting, both technologies require two connection levels:
A socket base which is irreversibly pressed or soldered onto the printed circuit board.
The connector or the component that is plugged into the socket base.
SKEDD technology offers a simple and reliable alternative: Connectors and components can be connected to the circuit board without tools and can be extracted again. Thus, the socket base is unnecessary and material input as well as interfaces are reduced.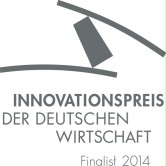 SKEDD honored as a finalist for the Innovation Award of the German Economy in 2014 – the world's oldest innovation award
The inventor of SKEDD technology, Würth Elektronik ICS, was nominated for the oldest innovation award in the world, as one of final 16 companies. In the category of middle-sized companies, Würth Elektronik ICS GmbH & Co. KG was honored as a finalist. A scientific committee with representatives from industry and science examined a total of 320 submitted applications.